Home
Randomization Counter
0000
As of -----------
---
Countdown To End of Enrollment
4000th ISCHEMIA Trial Randomization!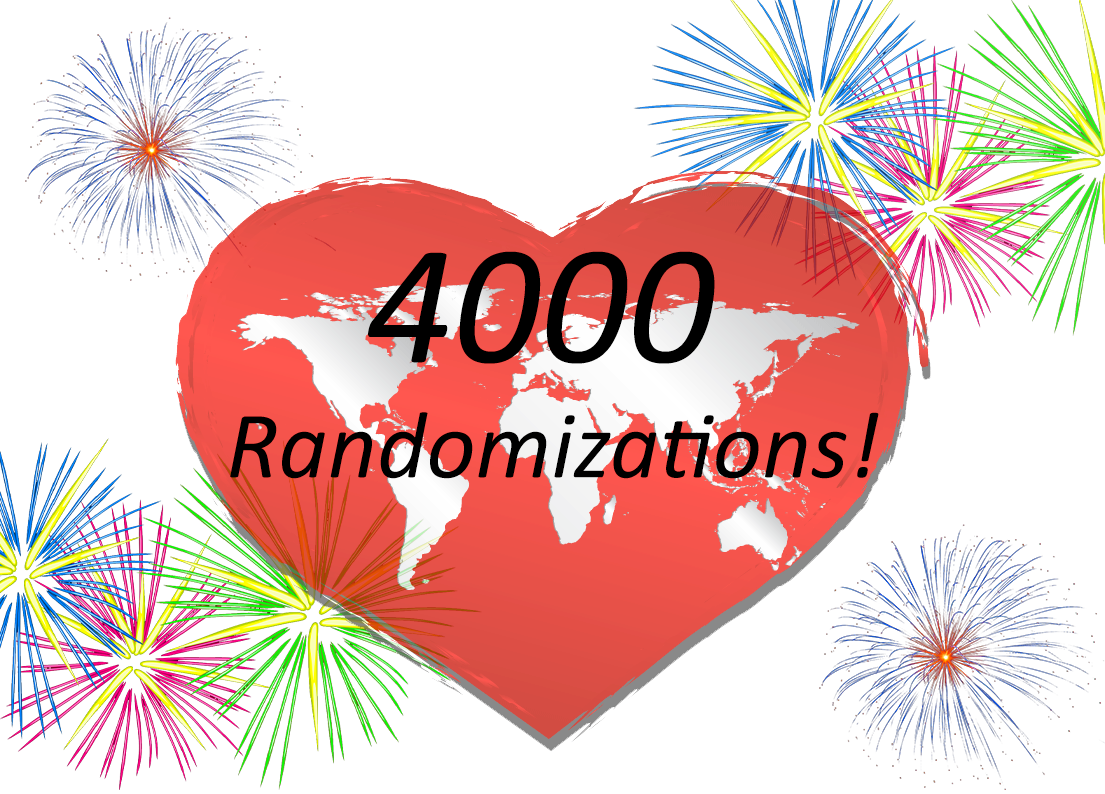 We are delighted to announce that the 4000th ISCHEMIA Trial participant has been randomized!
A huge congratulations to all of the site teams for their extraordinary work and ongoing dedication.  As this landmark study approaches its sixth and final year of enrollment, we need your extra effort more than ever.
We look forward ot your continued contributions to the trial as we aim to surpass our minimal goal of 5000 randomizations.  It is an honor to be part of this endeavor, and we hope you feel the same!
Kind regards,
Judy and David
What is the ISCHEMIA Study? 
An international comparative effectiveness study
The purpose of ISCHEMIA is to determine the best way to manage stable ischemic heart disease
Patients with moderate or severe ischemia on stress test imaging may be eligible for participation
If you are a physician and would like more information, please visit the For Physicians section. If you are a patient and would like to learn more about the ISCHEMIA study, please e-mail ischemia@nyumc.org 
Why is the ISCHEMIA Study Important?
Ischemic heart disease (IHD) is the leading cause of death and disability worldwide and affects 17,600,000 Americans, resulting in about 450,000 deaths in the United States annually. Globally, 7.2 million deaths are caused by IHD each year.
Medical therapy (medication and lifestyle changes) should always be used to treat IHD. Many doctors routinely use an invasive approach in addition to medical therapy to treat IHD; however, it is not known if this approach is better than medical therapy alone as the initial treatment of patients with stable ischemic heart disease (SIHD). ISCHEMIA is designed to find the answer. Click here to learn more about the ISCHEMIA study.
Make A Difference In Heart Health - Women in Clinical Trials
Heart disease is the leading cause of death for women.  Visit the Women in Clinical Trials webpage to learn more about how you can make a difference. 
ISCHEMIA Enrollment Updates
ISCHEMIA Enrollment Updates
As of March 22nd 2017, there are 4,009 participants (pts) randomized worldwide in the ISCHEMIA study. Click here to see the randomizations by country.
Congratulations To Our Top Sites!
Site name
Region
Study Team
Rand Rate & Total Rands

Government Medical College

India

PI: Dr. Sajeev, Dr. Rajesh & Dr. Kumar SC: Anand & Bijith

168 pts,
4.2 pts/mth

Northwick Park Hospital- Royal Brompton Hospital, London

U.K

PI: Senior SC:Kinsey, Collins, Gurunathan, Hassan, Howard, Kabalakkat & Evans

165 pts,
3.5 pts/mth

Sri Jayadeva Institute of Cardiovascular Sciences and Research, Banglore-Karnataka

India

PI: Dr. Manjunath & Dr. Moorthy SC: Nataraj& Murthy

116 pts,
3.0 pts/mth

Coronary and Structual Heart Diseases Department, Institute of Cardiology, Warsaw

Poland

PI: Prof. Demkow SC: Chojnacka, Freleck & Pracon

109 pts,
2.2pts/mth

Atlanta V.A. Medical Center

USA

PI: Dr. Mavromatis SC: Montazeri, Lee & Doan

108 pts,
2.6 pts/mth

Heart Instituto do Coracao- University of Sao Paulo

Brazil

PI: Dr. Hueb SC: Takiuti

107 pts,
3.4 pts/mth

Hospital Universitario La Paz

Spain

PI: Dr. Lopez Sendon SC: Valbuena, Castro, La Paz Mediavilla, Valbuena & Fernandez-Figar

 96 pts,
2.3 pts/mth

Bakulev Scientific Center for Cardiovascular Surgery

Russia

PI: Dr. L. Bockeria SC: O. Bockeria, & Kudzoeva

 89 pts,
2.1 pts/mth

Instituto Dante Pazzanese de Cardiologia

Brazil

PI: Dr. Pauloa Smanio SC: Leonardo De Pizzol A. Caetano

 70 pts,
2.1 pts/mth

Ram Manohar Lohia Hospital

India

PI: Dr. Pandit SC: Bajaj & Yadav

 70 pts,
1.7 pts/mth